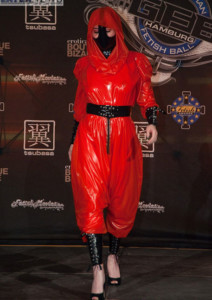 German Fetish Ball 2010
In 2010 we were part of the fashion shows that were shown during the German Fetish Ball weekend. With our gorgeous line up of models, we present to you our new and huge collection. Enjoy!
Event: German Fetish Ball
Models: Kumi Monster, Sinteque, Mistress Amrita, Louva, Mistress Sandra, Dante Posh, Helena Atsuko, Lilith, Tina, Feena Fetish Fairy.